Tower M is a luxury high rise residential tower in the heart of Dubai on a prime plot providing breathtaking views towards the city's skyline.
Location – Dubai
Type – Residential
Status – On-going
Client – Confidential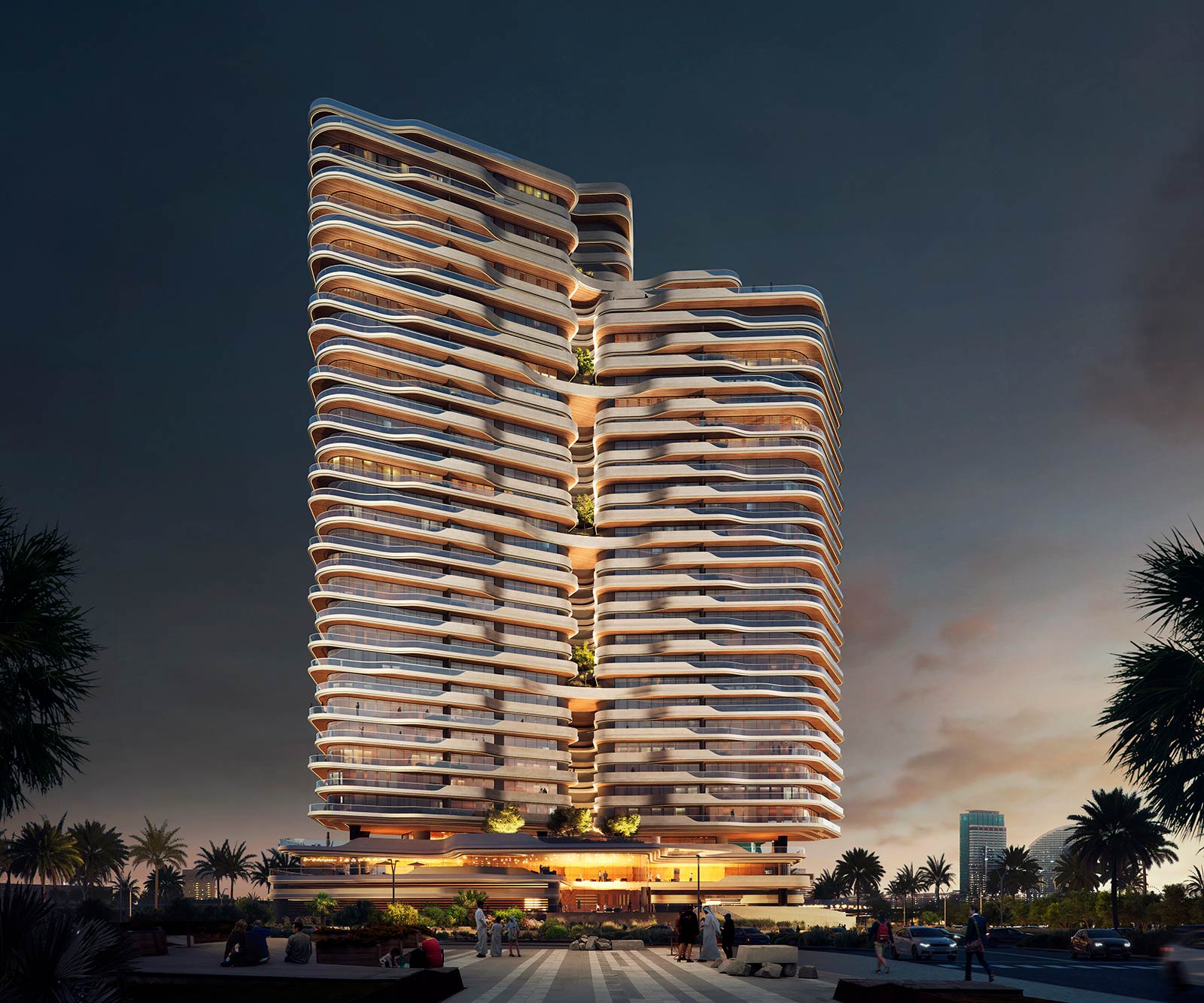 A design inspired by "The Agate" contours and lines
The 30 story tower hosts 1,2- and 3-bedroom apartments in addition to residents' amenities including gym, spa, lounges, and roof lounge. Tower M comprises of two tilted wings over a central concealed shared core to maximise tower views corridors and layout efficiency.
Tower M promotes the concept of full synergy and seamless relation between the tower's podium and the main tower floors, the design of the tower inspired by "The Agate" contours and lines allowed the deign to achieve and a solid transition between the two main tower elements. The flow of the Agate contours continues by shaping the balconies profile, creating a dynamic and striking façade.
Our projects stand out, add a signature value to the built environment, benefitting clients and communities at large