The H Residence designed by tkpd sets a new standard in mixed-use projects in the UAE. The low-rise design combines a sophisticated and tranquil retail area with 36 prime residential units consisting of apartments and townhouses.
Location – Dubai, United Arab Emirates Type – Mixed use
Area – 18,400 sq.m
Year – Under construction 2023
Client – A.R.M Holding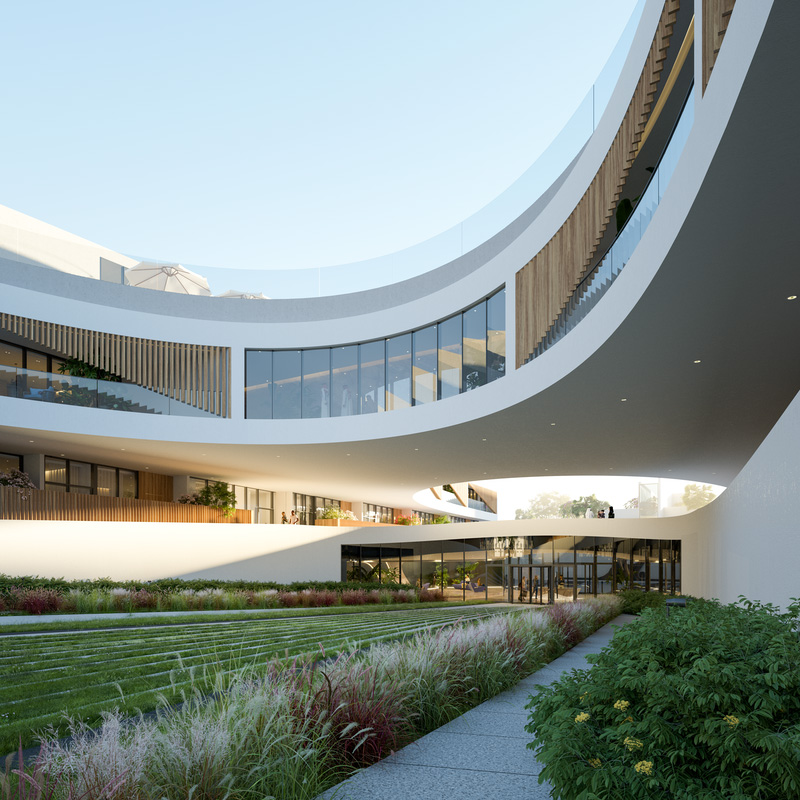 A human-scaled living experience
Conveniently positioned in Wasl Rd at the heart of the Jumeirah district, The H Residence provides a human-scaled living experience, intelligently connecting the building, its users and the local community.
The project is informed by two arched wings addressing every aspect of the program, while also embracing and overlooking the central garden where residents, visitors and locals can meet and enjoy a communal plaza serving as a new focal point for the Wasl neighbourhood. The central garden offers direct access to the retail units as well as to the residential lobby and the drop off area the back of the building.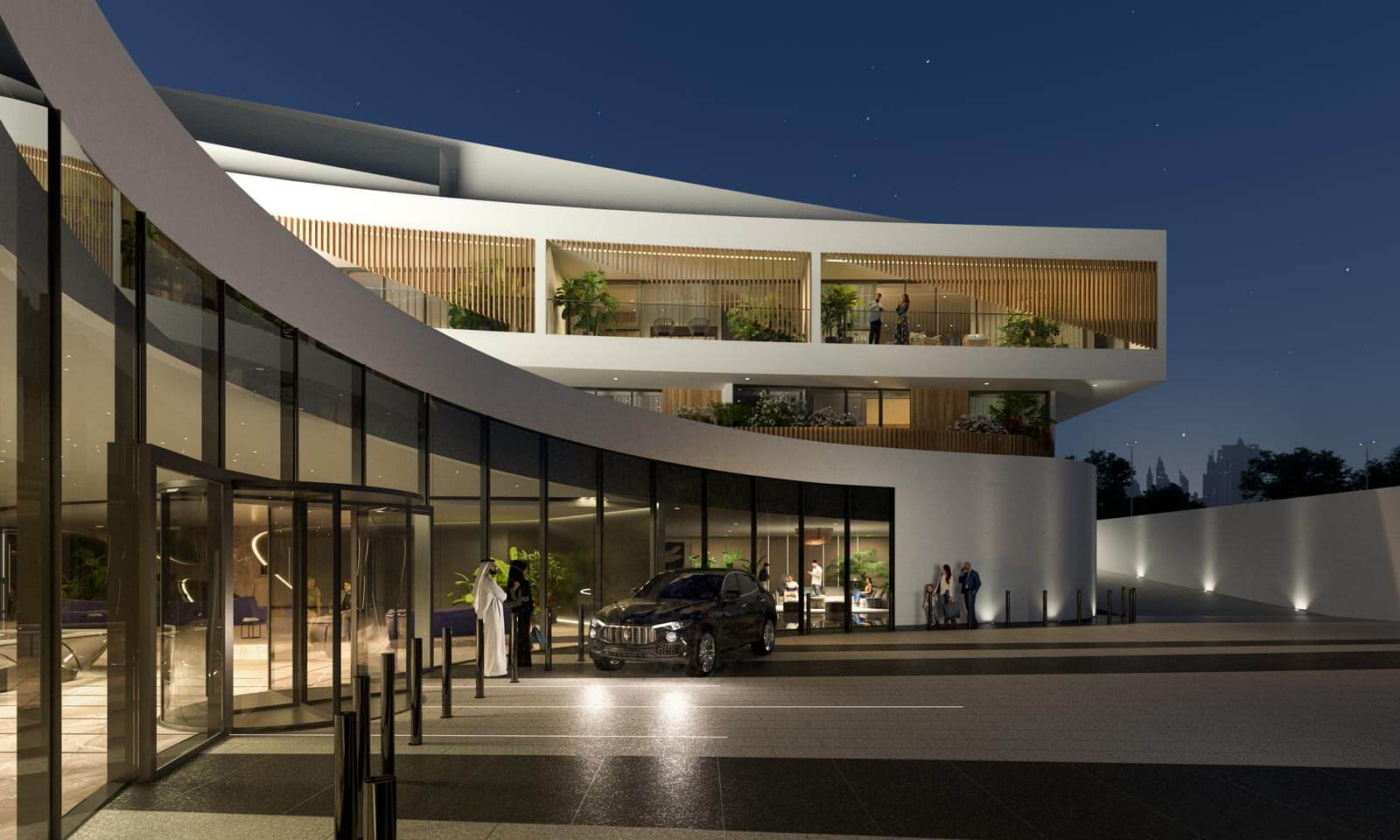 360° views of the city's skyline
The H Residence's two wings are connected by a 30m bridge conceived as the prime recreational area accessible exclusively by residents – an infinity pool sits on top of the bridge overlooking the central garden while also offering uninterrupted, 360° views of the city's skyline including Downtown Dubai and the Burj Khalifa.
Specifically designed vertical louvres elegantly decorate the façade while also ensuring comfort for the residents, especially in the balconies and outdoor spaces. The louvres' position, scale and total number have been carefully calculated to achieve the most appropriate balance between shade and natural light, offering privacy as well as ensuring energy consumption for A/C is kept to a minimum.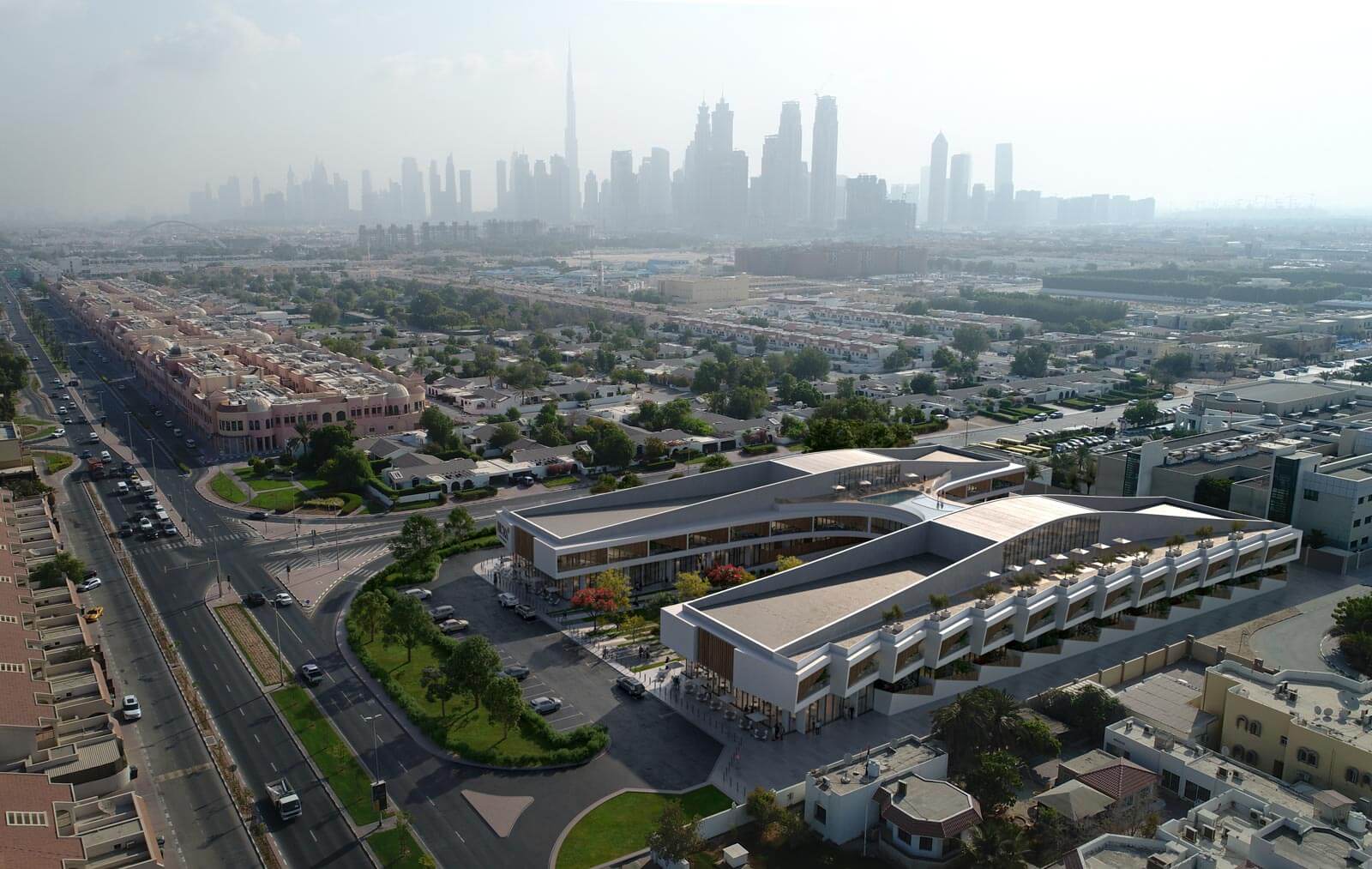 A new standard in mixed-use projects in the UAE
The H Residence's understated design characterised by the dynamic relation between the sloped plaza, the arched wings and the sky bridge makes the project distinctively recognisable within Dubai's urban fabric, while also maintaining its discreet, unostentatious yet distinguished character.
Our projects stand out, add a signature value to the built environment, benefitting clients and communities at large