The Fold project introduces a new milestone in the concept of residential offerings in the region, located on a prime plot on the prominent Wasl Rd providing easy connectivity within Dubai's main roads network.
Location – Dubai, United Arab Emirates
Type – Residential
Area – 14,000 sq.m
Year – 2023
Client – A.R.M Holding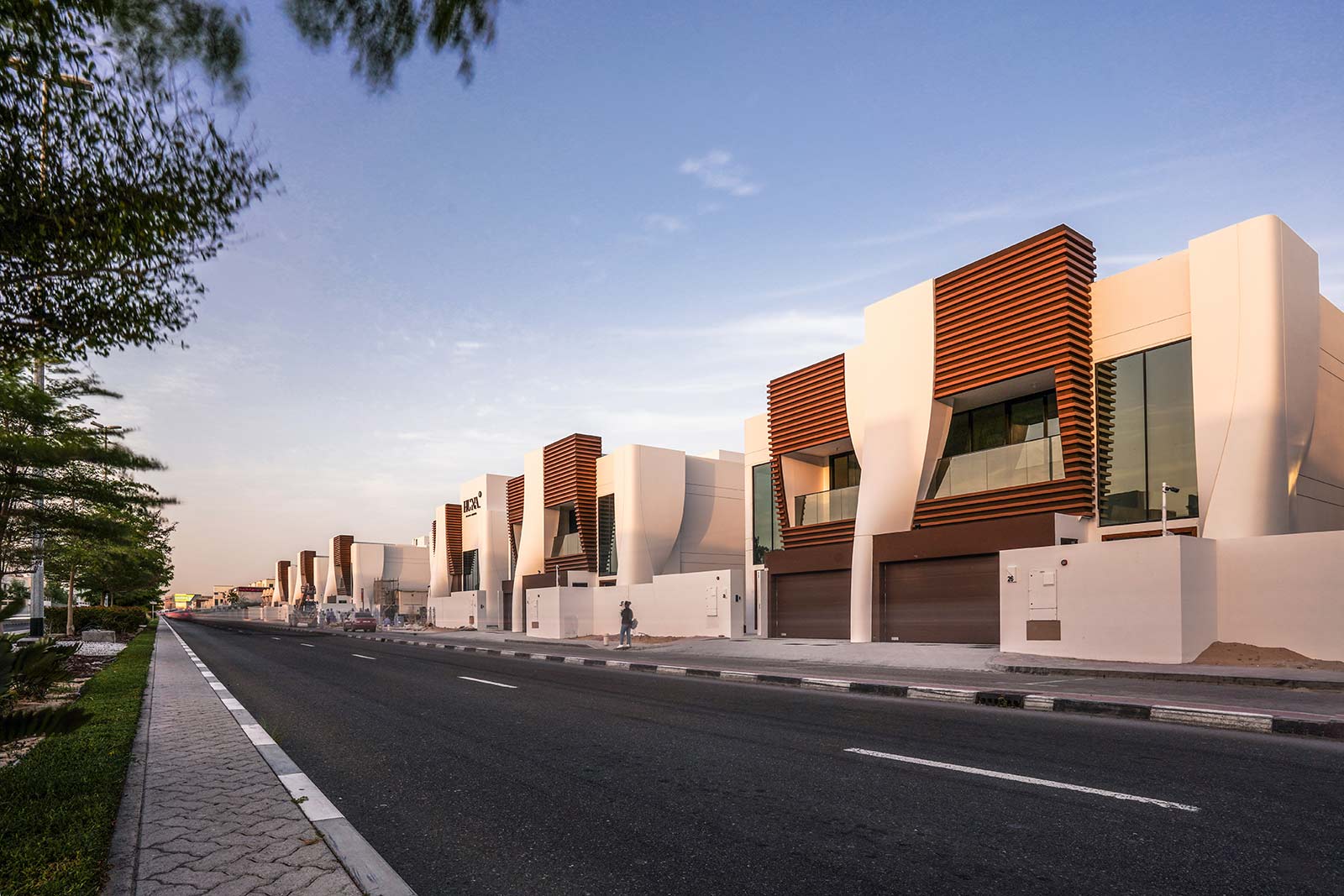 Profound silhouettes resemble a field of tulips
The 28 villas provide a profound silhouette over the 200-meter plot through striking façade features resembling a field of tulips. The bespoke 10m double curved GRP components form the villas' envelop and introduce a connection between the attached villas.
The villa's envelope includes deeply shaded balconies surrounded by timber-look-alike GRC louvers creating a powerful contrast with the silk-white GRP tulips.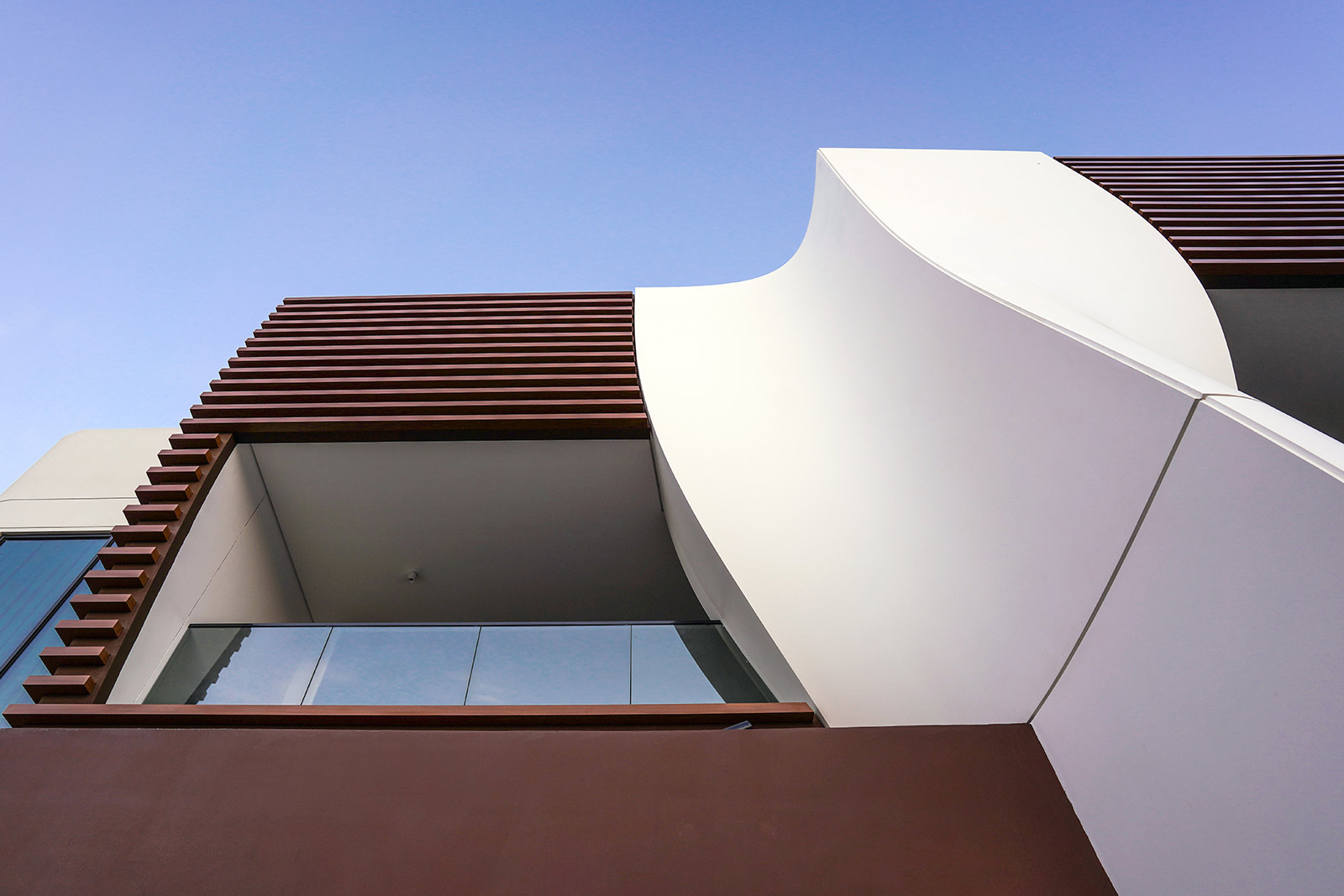 A true definition of luxury experience
Each of the 3 & 4-bedroom villas feature spacious living rooms and bedrooms with over-high ceilings in a true definition of luxury experience. The ground floor includes an open plan living and dining room with double height entrance providing superb naturally lit interior spaces, the living and dining room leads to an outdoor private garden shaded by the first floor balcony. The second floor includes bedrooms and related facilities with spacious balconies providing views of the project's communal area and Dubai's beautiful skyline.
To maximize the tenants' experience, the roof of each villa has been designed to be fully accessible and functional; each villa's roof includes a private & secluded jacuzzi with views towards downtown, Burj Khalifah, and the Jumeirah area.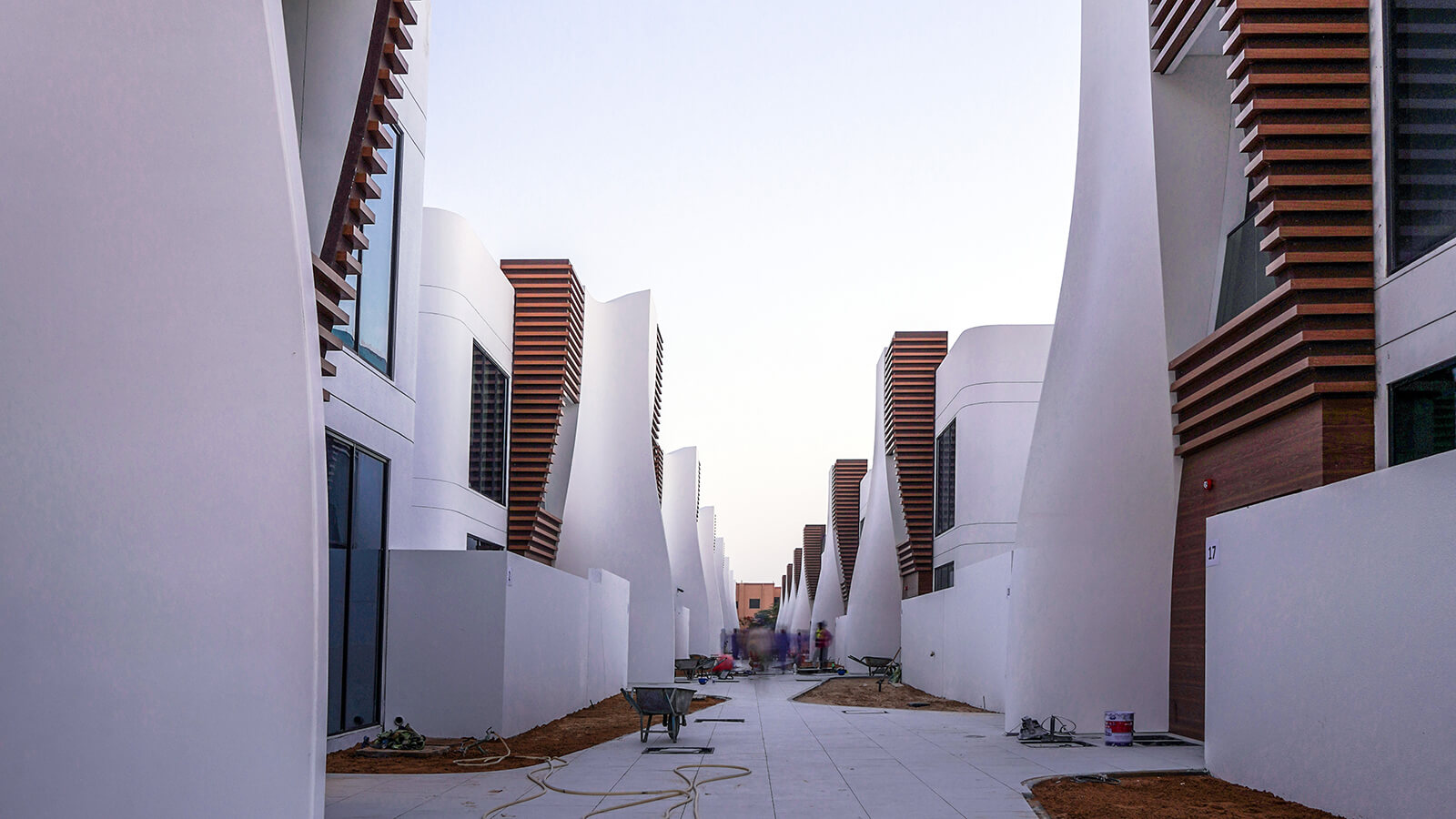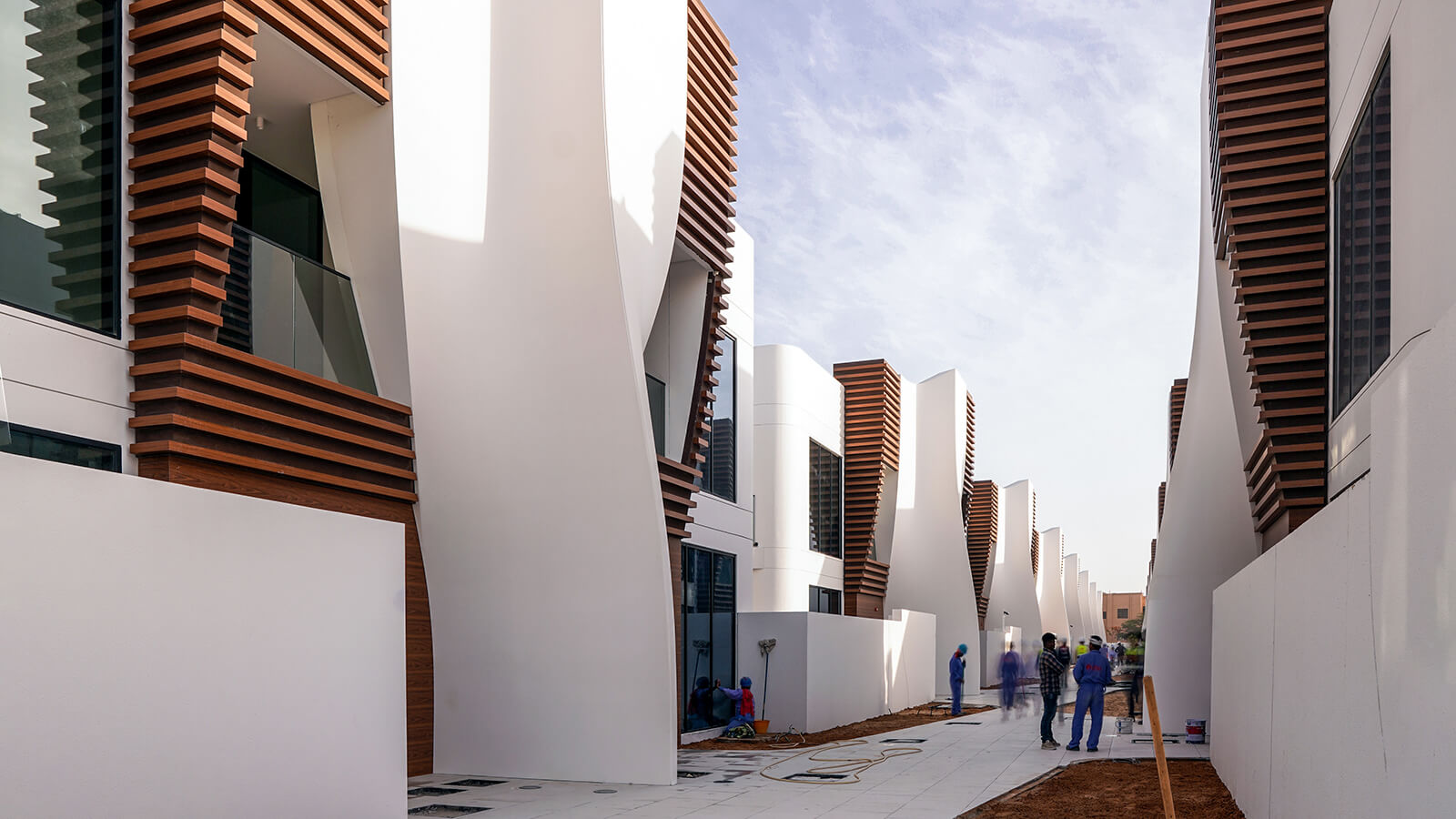 A private, intimate and secluded common area
Community experience is an essential part of the Fold design; the 28 villas are facing a central spine dedicated to the 28 households, providing a private, intimate and secluded communal area away from the main road. The calculated distance between the villas overlooking the spine and the height of the villas, turn the communal area into a shaded and pleasant outdoor space where tenants can enjoy a long walk and sociable interaction with their neighbors.
Our projects stand out, add a signature value to the built environment, benefitting clients and communities at large