Located at the North gateway of Luohu District in Shenzhen, at the heart of China's "Silicon Valley", the 1,300,000 sq.m. Shenzhen Luohu Master Plan responds to the city's need for new social and resettlement housing, offices, hospitality structures, retail spaces and public facilities.
Location – Shenzhen, China
Type – Residence, Retail, Office & Hotel Area – 1,280,150 sq.m
Year – On going 2027
Client – MSUN Group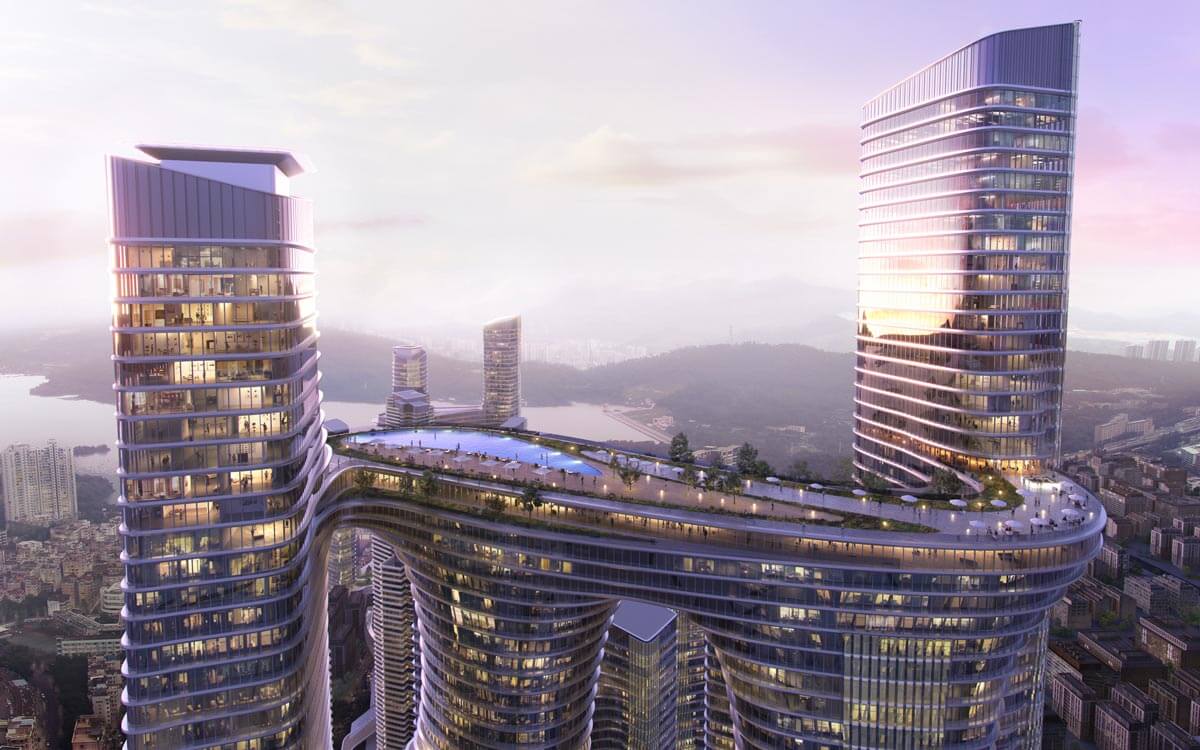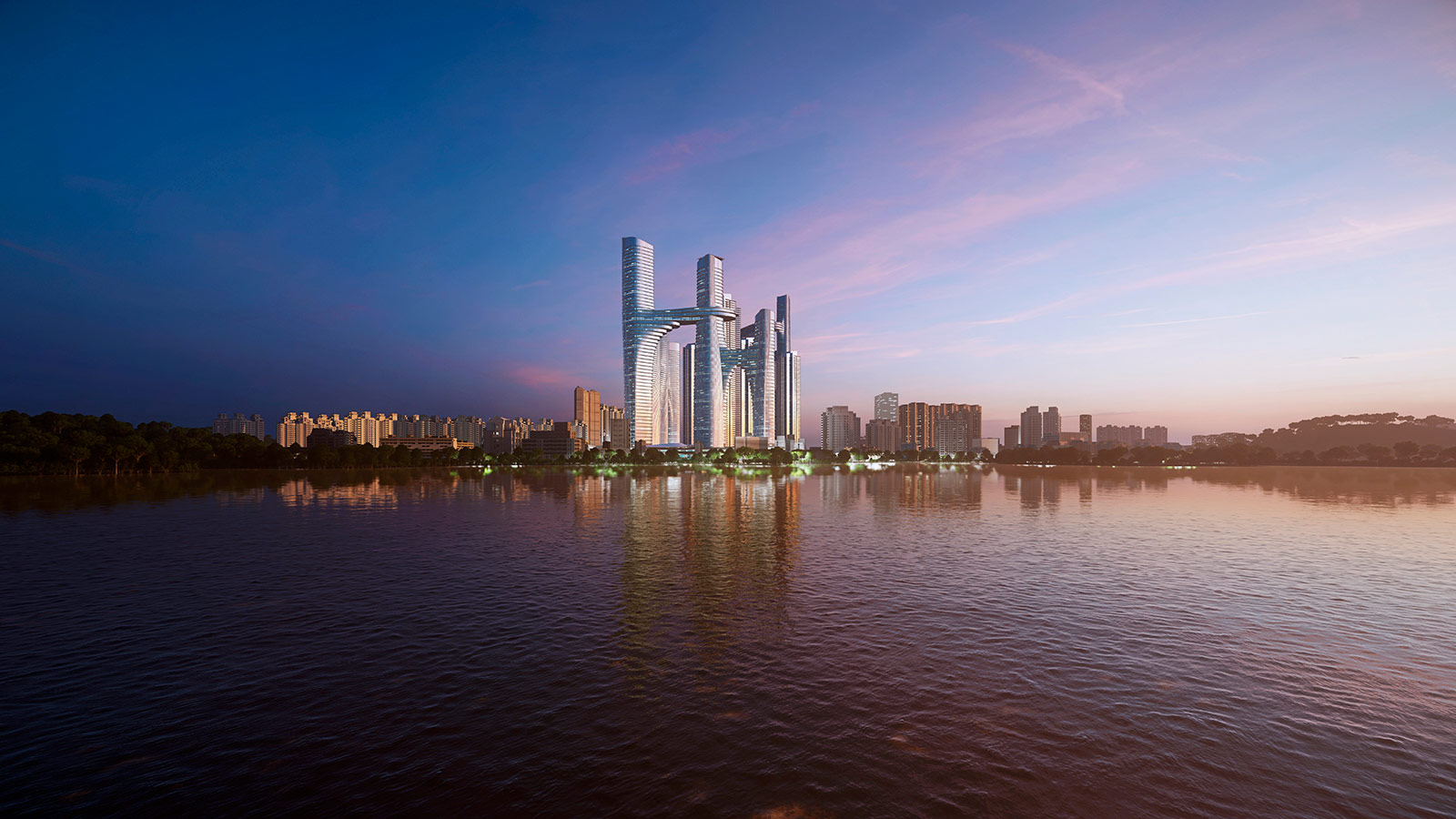 A vibrant, multifunctional hub where the local community will flourish, the new masterplan will offer solutions addressing all aspects of contemporary life.
The project brief, and the overall programme, are the result of a 10-year effort spent in market studies, trend assessments, and consultations with the local community. Over the past two years, a number of proposals and ideas fitting the client's vision as well as the government regulations and the funding strategies, have been shortlisted.
Following the final, closed, competition in September 2019 against a global architecture powerhouse based in London, TKDP presented their proposal to the client's board as well as to the government representatives and were awarded the project, signing the agreement for the next phase.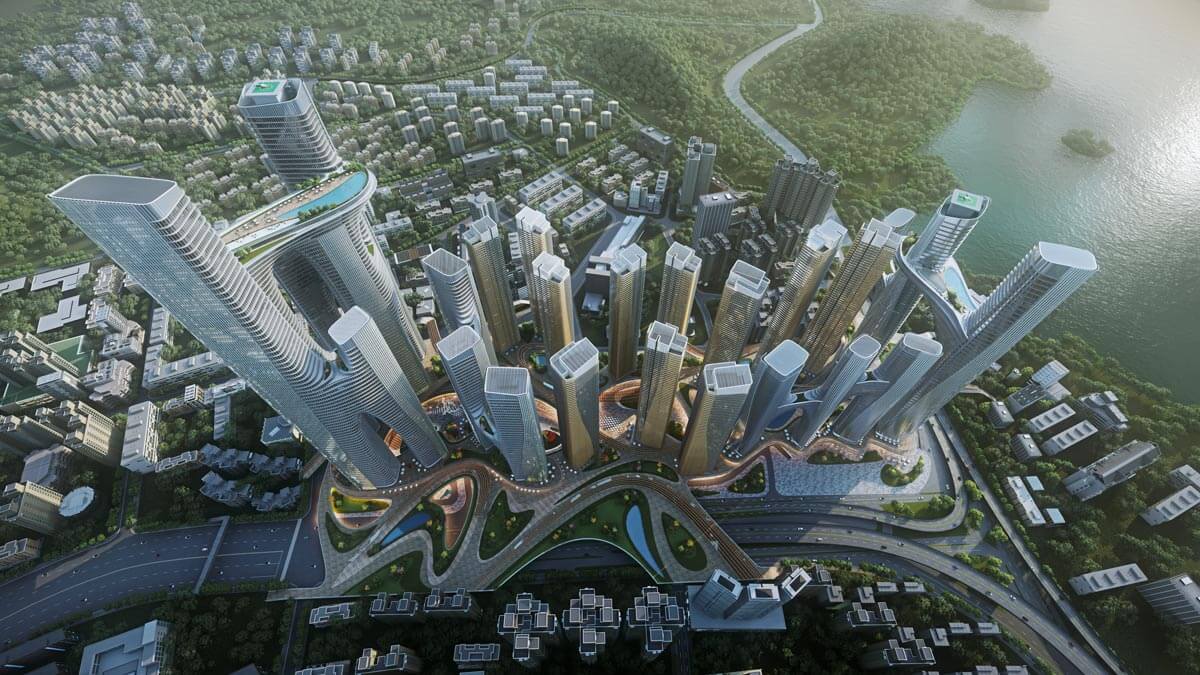 An integrated vision
TKDP's scheme synergically integrates different layers; all public facilities and civic components are seamlessly combined with each other as well as with the residential, retails, and corporate units, addressing the very diverse needs of all end users.
Functional and fully integrated vertical cities
The layout of the masterplan is informed around a central axis connecting the North and South gateways, where clusters of four towers between 65 and 85 storey-high are connected through plazas and sky-bridges. Functional, fully integrated vertical cities, combining residential, retail, office and hospitality spaces. All around, a vast, intelligent program of social and resettlement housing to update the existing stock and sustainably respond to the needs of Shenzhen's growing population.
All areas within the masterplan are connected and activated through multi-level, horizontal layers: the first is lifted above street level to ease traffic flow, facilitating access to public transport as well as to retail and hospitality units; the second layer offers large parks, civic spaces, and sport facilities for the whole community of residents, workers and visitors alike; while the third layer houses all major infrastructure, organically connecting the site's gateways and all other parts of the masterplan.
Our projects stand out, add a signature value to the built environment, benefitting clients and communities at large