The largest and most versatile cultural hub in Hunan province, Changsha Meixihu International Culture & Arts Centre by Zaha Hadid Architects combines a contemporary art museum (MICA), an 1,800-seat theatre and a multifunctional venue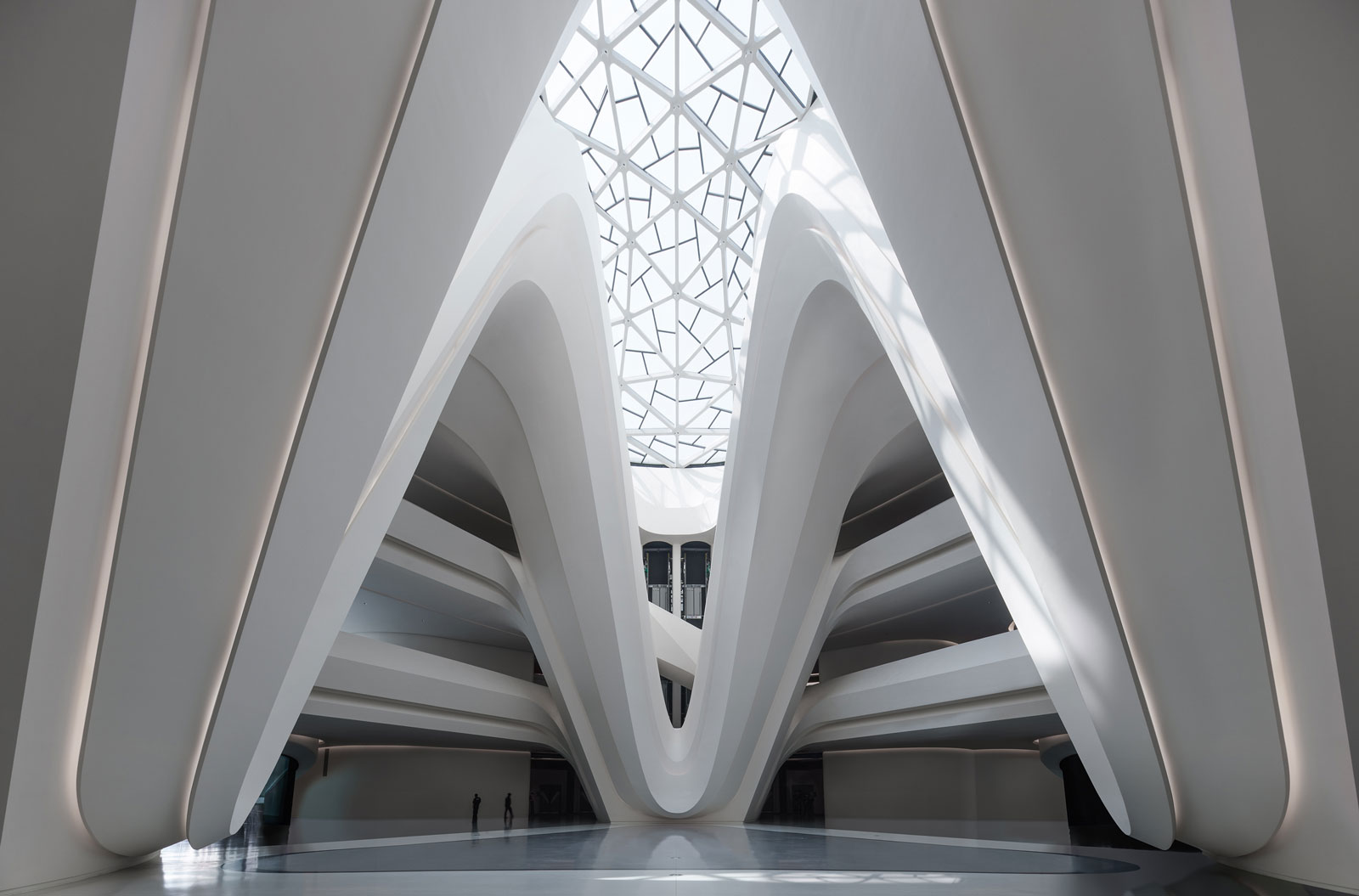 Photos by Virgile Simon Bertrand
Three distinct institutions working as a whole
Designed for a diverse range of performing arts, the Grand Theatre provides all front-of-house functions in lobbies, bars and hospitality suites, as well as it houses the ancillary operations such as administration offices, rehearsal studios, backstage logistics, wardrobe and dressing rooms.
The 10,000 sq.m juxtaposed gallery spaces are centred around an atrium for large-scale installations and events, the museum also includes ad-hoc spaces for community workshops, a lecture theatre, café and museum shop.
The Small Theatre offers great flexibility; this 500-seats multifunctional hall can be transformed and reconfigured according to the scope and can accommodate small plays, fashion shows and music concerts as well as banquets and commercial events. 
A complementary vision
Totalling 115,000 sq.m, these three institutions are very distinct yet do work as a whole, complementing each other with different opening times and programmes. The theatre becomes active as the art museum begins to conclude its day-time operations, whilst the variety of events in the smaller theatre ensure it will be used at all times.
Photo by Virgile Simon Bertrand
Our projects stand out, add a signature value to the built environment, benefitting clients and communities at large